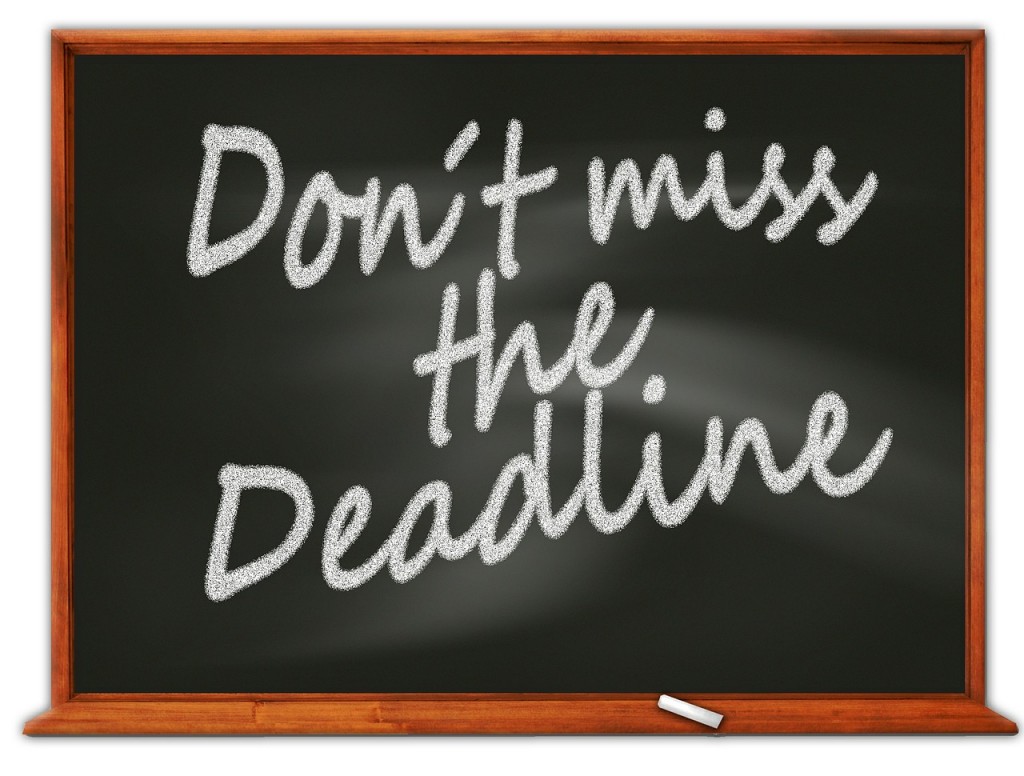 Have you experienced the following at work:
You need to send an important document to the printer in less than an hour. However, you're pretty sure the content isn't up to par. You've made some edits, but just not enough to meet your high standards.
You don't know what to do. Do you submit the document anyway knowing that there may be mistakes? Or do you ask your manager for more time and risk looking incompetent?
The above scenario is a common one for communicators, writers and journalists, who are pressured to produce high-quality work within strict deadlines. Personally, I hate choosing between quality and meeting a deadline, but sometimes – despite the best planning – you just can't avoid it.
So what do you do in an emergency situation like this? The answer depends largely on the kind of deadline you're dealing with.
Do you have a soft or hard deadline?
Not all deadlines are created equal. Soft deadlines are more like goals and can be extended without difficulty, while hard deadlines may carry financial and/or legal consequences if not met.
Below are examples of what I would consider hard publishing deadlines:
Media publishing (a missed deadline will impact advertising revenue)
Legal and government reports
Time-sensitive communications
You do not want to miss a hard deadline! Timeliness trumps quality when it comes to a hard deadline… But there are some notable exceptions.
When quality trumps a hard deadline
There are exceptions to every rule and sometimes it is necessary to challenge a hard deadline. If you have an hour left to print and you find one of the below problems in your document, please bring it to the attention of your manager.
You find embarrassing typos, spelling and grammar mistakes.
You find an image or quote that you don't have permission to use.
You think some of the content will alienate your stakeholders.
The numbers used don't add up.
The content doesn't align with your brand or mandate.
You might get fined or penalized for the content.
Ideally, you should have found and fixed these problems well in advance of your final deadline… alas, this is an emergency scenario.
What you can sacrifice if you're pressed for time
As a writer-editor it pains me to say this, but I think you can afford to forgo in-house style guide edits if you're dealing with a hard deadline and are really crunched for time.
In the end it's more important that your content is delivered on time and that your audience understands the content. In-house style guide edits shouldn't affect those outcomes.
I hope you found this article useful. Please leave any comments or questions in the discussion box below. I'm happy to discuss!