Toronto expects its politicians to be open, engaging and authentic. And what better way to demonstrate these traits than social media.
Politicians use social media to deliver announcements and key messages. That's a given.
A select few, however, truly understand the power of social media. These politicians go outside their comfort zone, using social media to show a more personal side while engaging in a meaningful two-way conversation with the public.
So which Toronto politicians have the most engaging, open and authentic social media profiles? Check out my top 5 list below!
1. Norm Kelly
No one does social media like Toronto Councillor Norm Kelly, who has more than 300,000 followers on Twitter. In addition to city updates, Kelly posts humorous tweets (see image below) that are retweeted hundreds – if not thousands – of times. In an interview with the CBC, Kelly said his tweets are designed to stir the pot, tickle the spot and inform.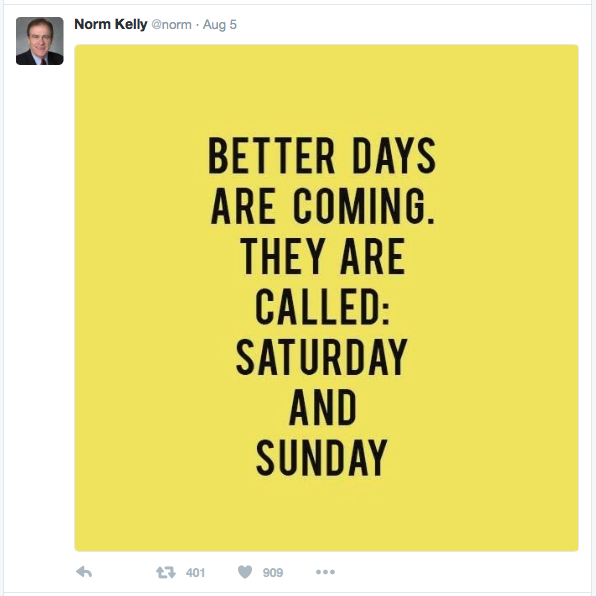 2. John Tory
Toronto Mayor John Tory combines the personal with the professional on social media. Tory frequently communicates important city updates to his followers (see image below) on Facebook, Twitter, Instagram and LinkedIn. He also has a Snapchat account, MayorsOfficeTO, a rarity for anyone over 30 years old.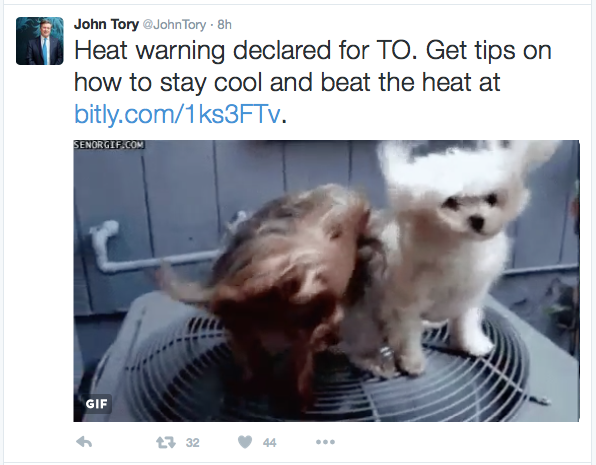 3. Kirsty Duncan
As Canada's Minister of Science, Duncan uses social media to inform and excite Canadians about the limitless possibilities of science. She also responds to comments, which is a major plus, like in her Facebook video post below. An all around solid social media game!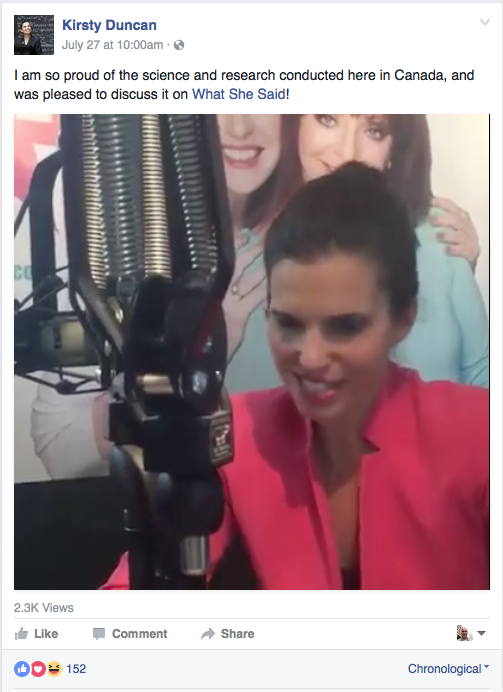 4. Nathaniel Erskine-Smith
This independent-minded Liberal MP from Toronto's Beaches regularly shares personal posts on Instagram. (Erskine-Smith can be seen sitting with the family dog in the Instagram pic below.) Such personal posts may make other politicians cringe, however, they show Erskine-Smith to be an open and transparent politician.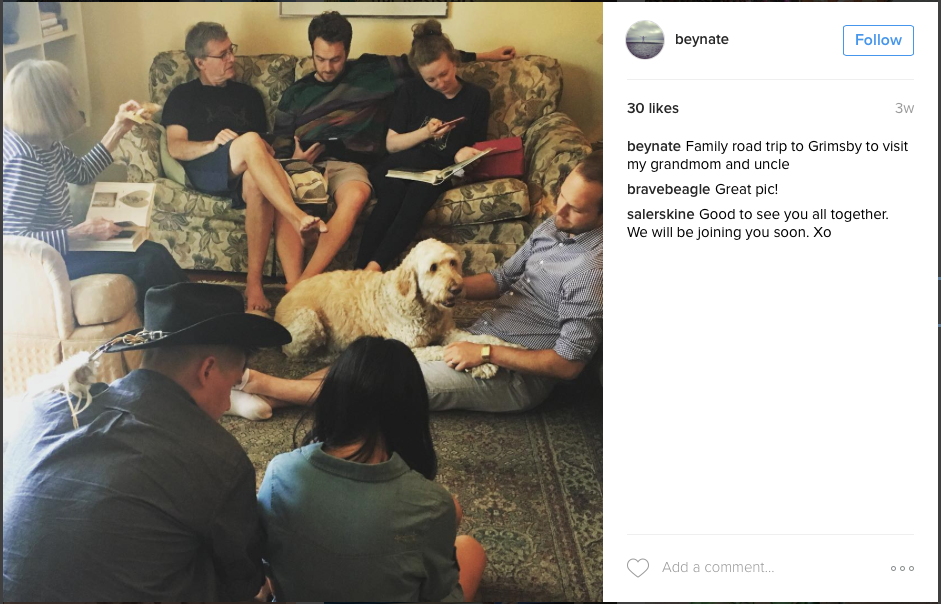 5. Paul Ainslie
The Scarborough councillor has a very active Instagram account – more than 1,500 posts! – and is easy to connect with on Facebook and Twitter. Though Ainslie's posts aren't as fancy as the others on this list, they do present him as down to earth, which should be a goal for all politicians.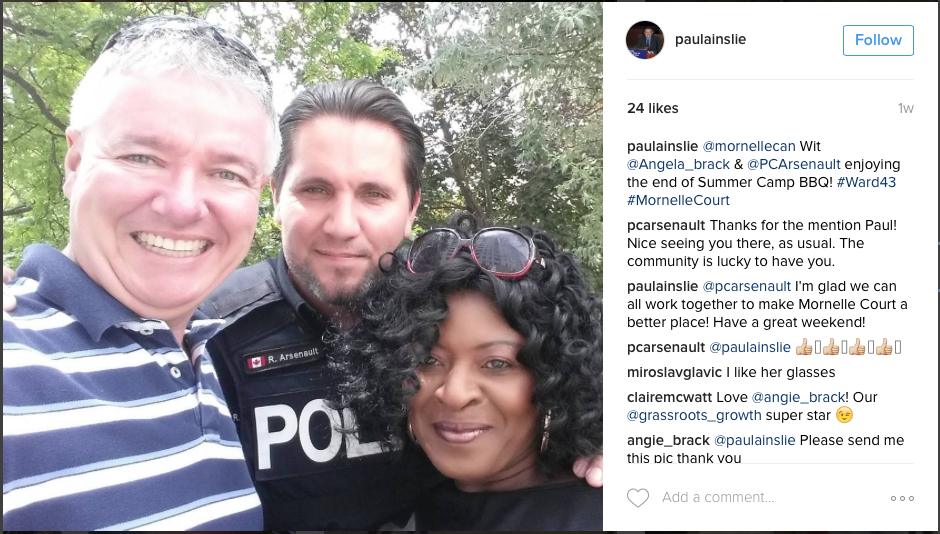 What makes a good political social media profile? Leave a comment below to further discuss!
You can also sign up for my email list to receive more posts related to social media and communications!