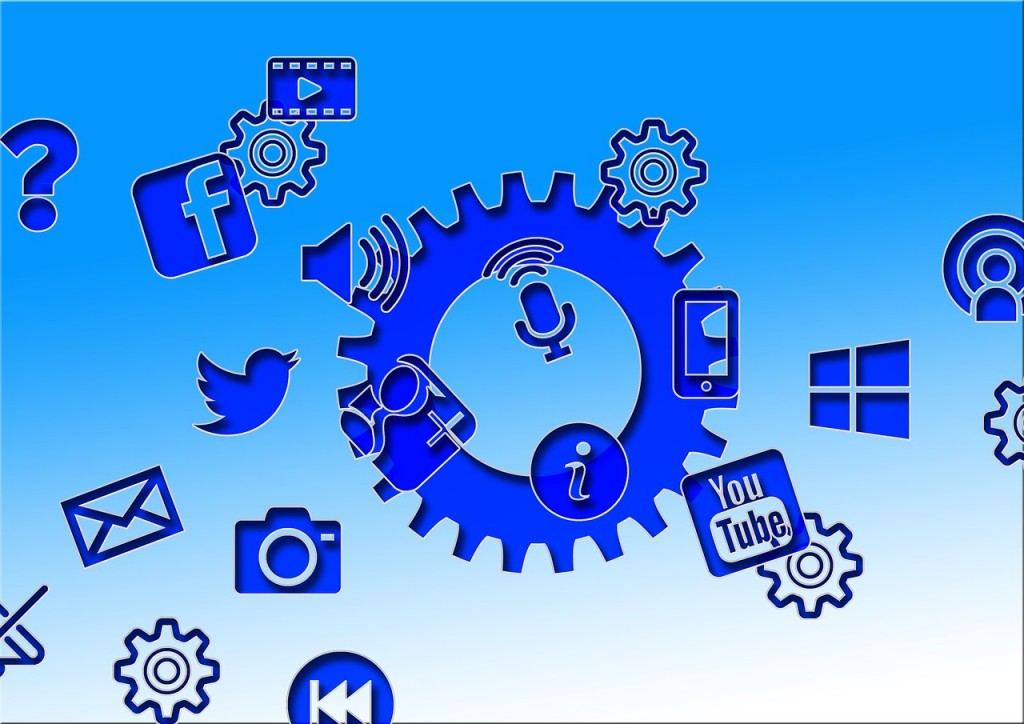 Want to promote your cause on Facebook and Twitter?
Advocates, communicators and activists have long used social media platforms like Facebook and Twitter to spread awareness about their issues and promote their cause. Popular campaigns such as #IdleNoMore, #StandwithPP and #icebucketchallenge are proof of social media's ability to bring about change.
So what does it take to be an effective advocate-communicator on social media? If you want to promote your cause on social media, you must first be passionate about your cause – of course! You must also have a basic understanding of social media marketing principles, which includes regularly using the following key elements in your social media posts:
1. Call to action
Absolutely the most important element for advocacy on social media! The call to action (CTA) is copy that encourages your audience to take a desired course of action, such as clicking on an accompanying hyperlink.
Your CTA copy should be short and direct. In the below tweet from the CAMH Foundation, for example, the CTA is "Donate your gently used shoes".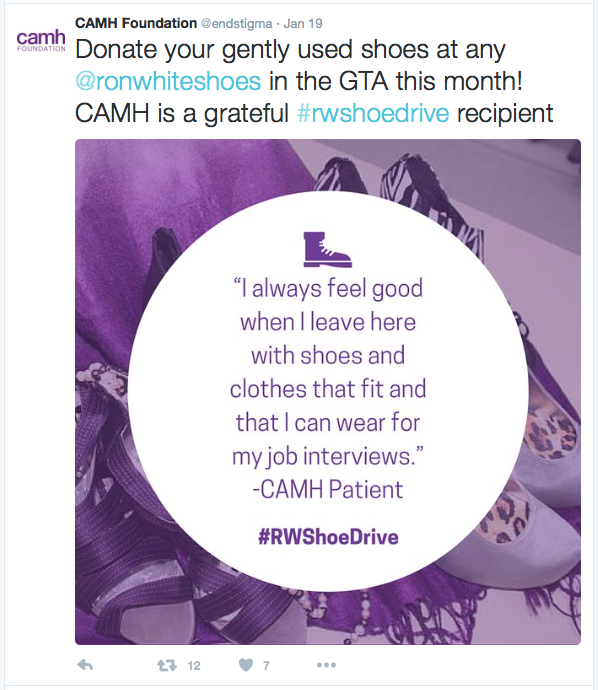 2. Images and videos
Visuals are hugely popular on Facebook and Twitter and their usage continues to grow. And don't just take my word for it – check out these stats below:
From 2014-2015, the amount of video from people and brands in Facebook's News Feed more than tripled.

Of the top 10% brand posts on Facebook, posts with photos accounted for 87% of interactions
According to Twitter, the average image-enhanced tweet receives 35% more retweets than a text-only tweet
The popularity of visuals shouldn't be surprising as visuals have historically been used for advocacy purposes. A recent example of this includes Canadian Prime Minister Justin Trudeau's campaign during the 42nd federal election. The Trudeau campaign used the social media video below to great effect, taking advantage of the trending Blue Jays while also encouraging viewers to vote.
Before you settle in to watch to the @BlueJays game tonight, remember to vote! #elxn42 #ComeTogether https://t.co/VJgEYYnjx2 — Justin Trudeau (@JustinTrudeau) October 19, 2015
3. Hashtags
Hashtags can help you spread awareness about your cause, making it easier for people to find your message on social media. According to one study on Twitter, the likelihood of getting a retweet increased from 32% to 49% when a hashtag was included.
Hashtags serve many purposes on Facebook and Twitter and can come in the following formats:
Topical hashtags – These hashtags are based on the topic covered, such as "#disability" and "#arts" as in the example below, and are used to maximize social search.

Branded hashtags – These unique hashtags are created by you and your organization. An example of this includes the "#ladyballs" hashtag (see Facebook post below), which was developed by Ovarian Cancer Canada to promote awareness of its cause.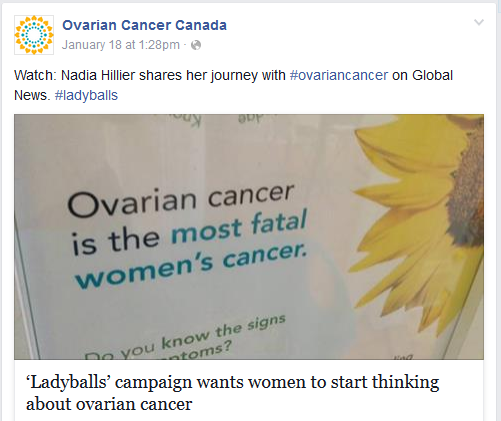 Trending hashtags – Including trending hashtags in your posts will open you up to a larger audience. The Royal Ontario Museum (ROM) did precisely this when it took advantage of the hashtag "#MuseumSelfies", which was trending on Twitter on January 20th, 2016.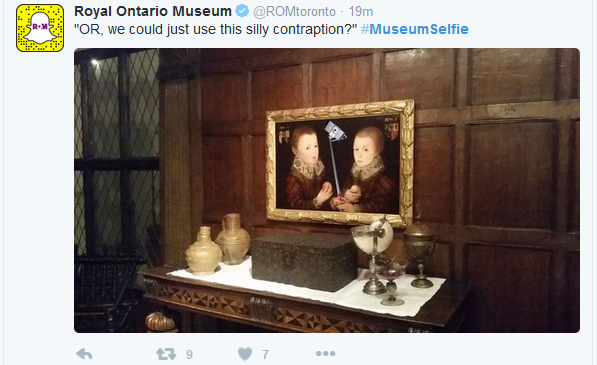 You should consider using all of the above elements when advocating your cause on Facebook and Twitter. The appropriate application of these elements will ensure your social media campaigns are viewed by a larger audience.