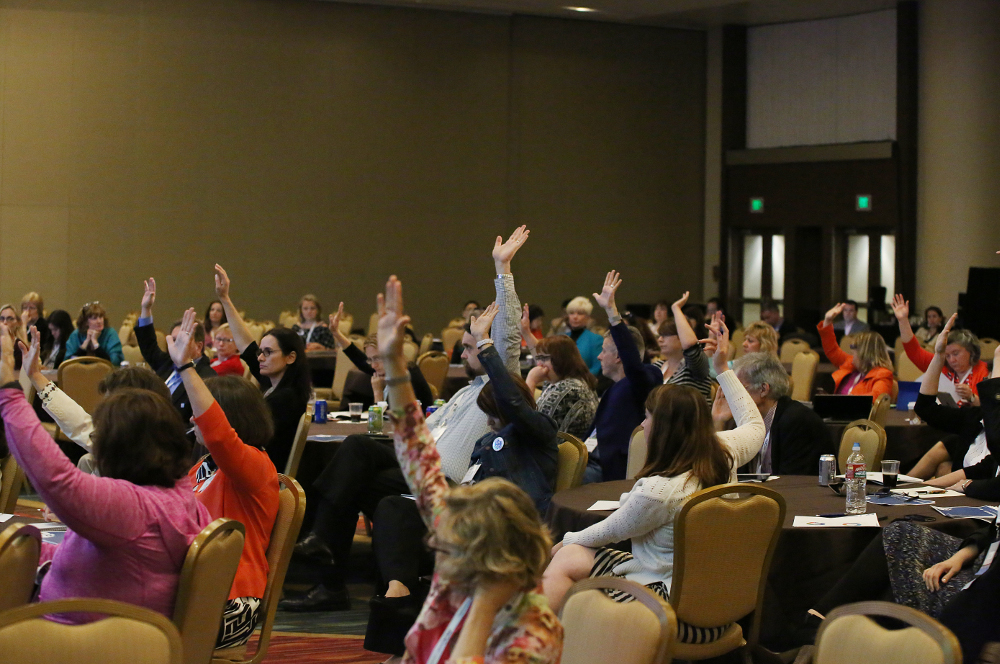 On June 4th, leading communicators from across the globe converged in New Orleans to connect, network and learn at the International Association of Business Communicators' (IABC) 2016 World Conference.
I was fortunate enough to attend this event and partake in the jazz and gumbo-infused festivities. I was expecting to learn about new tactics and technologies, but the event also covered major themes and trends relevant to professionals of all stripes. Relevant to YOU!
Below are my top 9 takeaways from the IABC 2016 World Conference:
1. Hierarchy is dying in the workplace
The digitization of everyday life means that you no longer need to seek advice from traditional authority figures, according to leadership expert Seth Mattison. Now you can find that same advice from a 13-year old on YouTube.
The hierarchical model is dying and being replaced by something much flatter and more chaotic. However, hierarchy is still the rule of the land for most organizations. So what does this mean for you as a professional? If you communicate with customers it means you need to find common ground between your organization and a public that increasingly demands openness, transparency and mutual respect. Tricky but possible.
2. Yes! And…
Have you ever faced tough criticism at work and had your presentation trashed? What if, instead of criticism, you were given a reassuring "Yes!", followed by a request for additional information? Feels much better.
According to professional speaker Karen Hough, such positive feedback – which is merely critical feedback turned on its head – paves the way for more openness and creativity in the workplace. Something we should all want.
3. Bad news is better than no news
Always strive to be direct and transparent in your communications, even if you're the bearer of bad news. You definitely don't want others to fill the gap for you.
4. Disruption is good
Experiencing a disruption in one's life is what makes something memorable, said Helen Marriage, a woman who has made a living transforming dreams into reality. Disruption also opens the doors to enhanced creativity and new insights.
So go ahead, try something different!
5. Rational thinking is good… to a point
Beware analysis paralysis.
Being rational, objective and analytical are great qualities to have. But according to social innovator Andy Gibson, executive decision making – a top leadership quality – requires a totally separate thought process, relying more on the emotional brain.
6. Tell a story
Storytelling is an important part of the human experience. It's why we invest so much time in entertainment and history and – yes – everyday human connection.
When advancing a message, be sure to weave in a story backed with powerful imagery.
7. Don't fall behind
The day you stop learning is the day you die… at least in the workplace.
Stay up to date on emerging technologies, which for professional communicators includes mobile live streaming and Snapchat.
8. Keep it simple
Enough said. Don't confuse your audience with inconsistent, poorly worded and jargon-laced messages. You will lose them before they see the first period.
9. Soft skills are the new hard skills
We're living in an age of uncertainty as many jobs – both low and high skill – are being replaced by automation and robotics. According to Geoff Colvin, editor-at-Large of Fortune magazine, the people who will get ahead in this new environment are those who possess the so-called soft skills of empathy, communications and creative problem solving. Practise being human 😉
Did you find this article useful? Leave a comment below to further discuss!
You can also sign up for my email list to receive more posts related to marketing for bloggers, professionals and organizations!